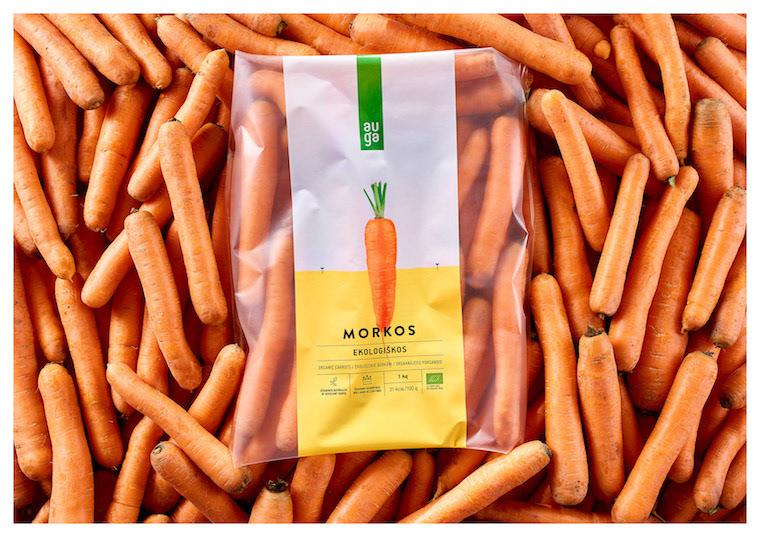 AUGA (eng. growing) is organic food brand growing in Lithuania. Simple and minimal packaging represents whole organic food concept – involving as little as possible in food growing process.
 
Packaging is divided in to two parts: sky and ground. "Ground" color represents product nature, it's natural appearance, nutritional value. As "sky" is used to represent brand and product name. Centre of the packaging always shows main hero – the product. So we see perfect balance surrounding a product. 
AUGA is ever expanding brand which is currently preparing to launch three more organic food lines. Even though AUGA is ever expanding brand, we managed to create brand recognition with simple packaging design system.